About Ammon Johns
Contributing Expert on the Search Industry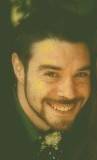 Ammon Johns is a reknowned Internet Marketing Consultant, and highly regarded among fellow Search Engine Marketing professionals.
Ammon is also an administrator at the Cre8asite Forums, and takes part in many discussions.
Ammon has a solid reputation in the field of online marketing, and has worked with many 'big-name' U.S. clients, so that many people expect him to be a resident of the United States.
However, selling one's services globally is what the world of E-commerce is all about. Ammon Johns does this as successfully for his own Internet Marketing consultancy services as he does for his clients.
Ammon began his online career as a humble self-employed web designer, and added SEO and Internet marketing to his services upon client requests. By late 1997, his knowledge and services in Internet marketing and online promotion created such demand that he became a specialist Internet marketing consultant.
A year later, Ammon began posting tips and tutorials about web promotion to forum sites. He felt "All my biggest headaches at that time had bad marketing and 'spamming' behind them: The constant changes at the search engines, bad press for my industry, and so on. I figured it was time to help people find the better ways of marketing online and stamp out some of the nonsense."
In late 1999, Ammon Johns was a key figure in founding the Association of Internet Marketing Professionals and later became its Chairman. However, he always felt that AIM-pro needed the full-time commitment of quite a number of professionals to truly acheive its potential.
Ammon Johns spent the main part of 2001 as the Head of International Trade Marketing for the Dooyoo Group, and also as the senior Internet Marketing Strategy Consultant for FreshEgg.com for clients including CNN Europe.
Ammon returned to freelancing as an Independant Internet Marketing Consultant again in January 2002, working with a wide variety of clients from around the world.
In 2003, Ammon took up a partnership with Propellernet.co.uk in which he has been engaged ever since. As the Technical Director for Propellernet, Ammon is still at the forefront of personally delivering bespoke, powerful, efficient, and effective, marketing solutions.
Ammon Johns has always enjoyed mainly working with the projects that most search engine optimisation companies won't, or can't, handle. Ammon is one of the pioneers of high-powered optimisation for dynamic sites, for example.
His focus within any project is the same now as it was when he began: "It isn't about hits, referrals, uniques or any numbers except one - your bottom line profits. I am focused on marketing, not just publicising. It's getting more customers, not idle visitors that really counts".